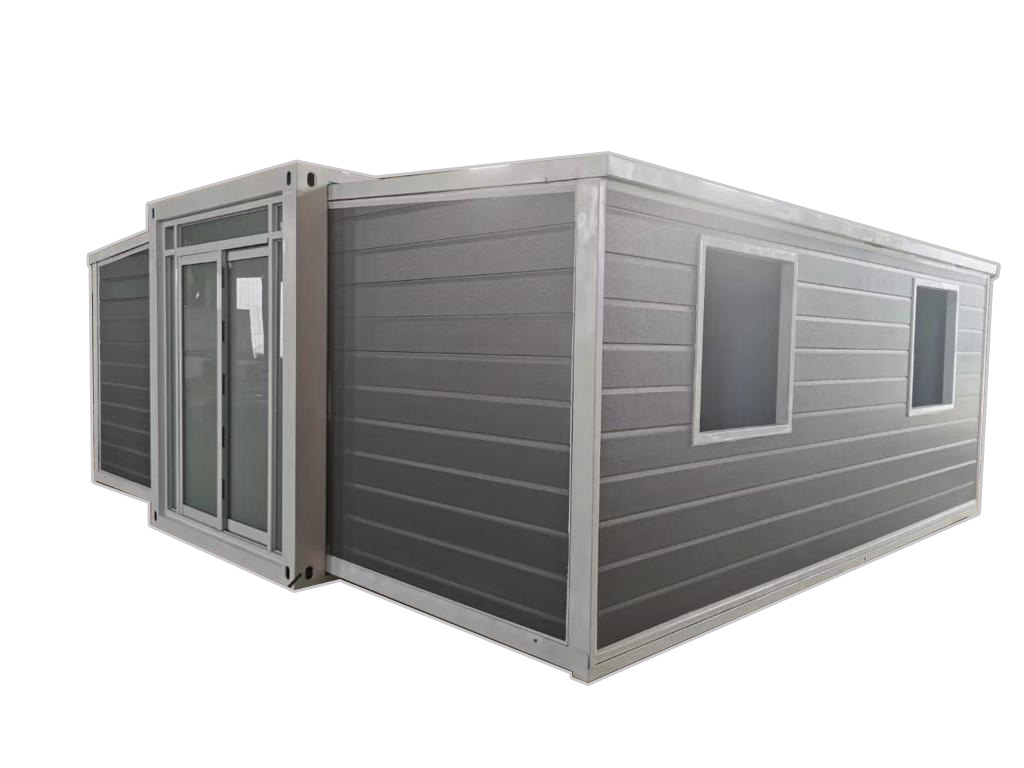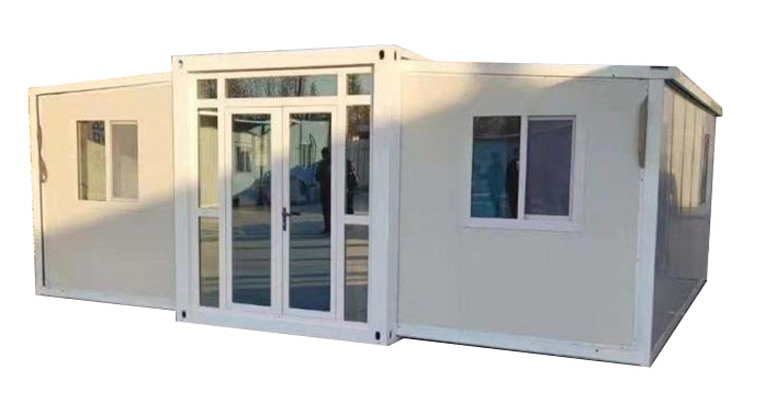 Expandable Container Office
Use:- Office, Construction site office/house etc.

Payment Term :- Cash on Delivery
Please fill your details :-
Flat pack product details

Size

19.5 ft X 19.5 ft &nbsp&nbsp&nbsp&nbsp&nbsp [approx]

Bottom

Frame

Thick profiled steel

Floor

Fiber,cement, waterproof, fireproof


Roof

Top Tile

Thick profiled steel

Insulation

Rock wool

Ceiling

Steel sheet bottom tile

Color

Blue,Red,White and Custom Color

Fitting

Cold rolled steel profile, galvanization, welded

Wall panel

Sandwich panel with rock wool

Window

Sliding PVC profiled windows


Door

Steel door with dimension

Electricity

Light, Switch, Socket, Distribution box


Use

House, Shop, Warehouse, Workshop,

Hotel, Kiosk, Booth Office.

Painting

Automatic galvanizing and baking paint spray molding
A Large Space Customizable Modular Home refers to a type of residential building that is constructed using modular, or prefabricated, building components. These components are manufactured in a factory setting and then transported to the building site, where they are assembled to create a complete building.
One of the main benefits of a Large Space Customizable Modular Home is that it offers a high degree of customization. The modular components can be designed and manufactured to meet a wide range of aesthetic and functional requirements, allowing for the creation of unique and personalized homes. Additionally, the modular construction process is often faster and more efficient than traditional stick-built construction, which can result in cost savings for the homeowner.
Large Space Customizable Modular Homes can range in size and complexity, from simple, single-story structures to multi-story, multi-unit buildings. They are often designed to meet the specific needs and preferences of the homeowner, and can include features such as open floor plans, high ceilings, large windows, and spacious outdoor living areas.
In conclusion, a Large Space Customizable Modular Home is a cost-effective and efficient way to build a custom home that is tailored to your specific needs and preferences. Whether you are looking for a spacious, single-story home or a multi-story building with multiple units, modular construction can provide you with a high-quality, custom-built solution.